Schedule A Design Meeting at A Showroom to Place a Monument or Memorial Order
Monument, headstone, gravestone and memorial orders are typically placed at a showroom. Call 724-770-0100 to schedule a meeeting at a showroom, just stop by the showroom closest to you or submit an online request for a design meeting at a showroom. The process of purchasing a monument or memorial may involve a number of steps so be patient. Understand that the commissioning of a monument or memorial is not something that should be rushed and it may require more than one meeting at a showroom. Our memorialists will help make you comfortable during the process and will give you as much time as you need to learn about all your memorial options. Only when you are satisfied that you understand everything and approve of all the memorial specifications will we accept your order.
Listed below are the Rome Monument showroom locations in the Pittsburgh, PA area. View Google Maps, pictures of the showrooms and get phone numbers, contact and business hours information. Then stop by a showroom for a visit or schedule a design meeting at a showroom.
Learn About the Monument Ordering Process at a Showroom
Usually, in most cases, specific prices for the design and construction of a memorial and monument are determined through the design process which is conducted at a showroom.
This design process is essentially a dialogue between our customer and one of our memorialists. This process enables our memorialist to define what what the customer want in terms of the specific details of the monument design.
We will help you choose a granite color, granite quality, memorial size, carving and engraving options and memorial accessories.
Once the details of the monument design are formulated and agreed upon, we will provide you with a specific price.
This process often starts with an online inquiry, perhaps a few emails back and forth, maybe a few phone calls and eventually proceeds to a design meeting at one of our local showrooms. Most prices are finalized after one or more design meetings at one of our showrooms in the Pittsburgh area.
Memorial and Monument Payment Options
Rome Monument offers a 36 month interest free installment payment option. Call 724-770-0100 for detailed information. Other payment options include the following.
Cash
Check
Debit Card
Money Order
MasterCard
Visa
Discover
Cashier's Check
---
Overivew of Showrooms With Locations and Phone Numbers
---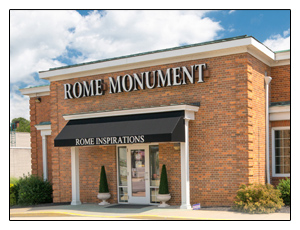 Rome Monument Rochester Showroom, Main Office and Location of Rome Inspirations Store (More Info >)
---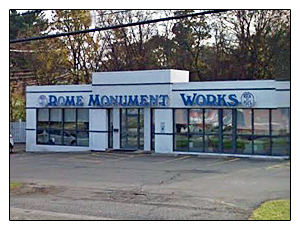 Rome Monument Works Showroom in Moon Township, PA (More Info >)
---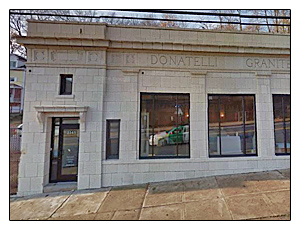 Rome Monument and Donatelli Granite Company Showroom in Pittsburgh, PA (More Info >)
---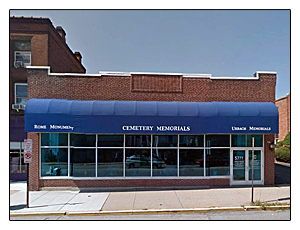 Rome Monument and Urbach Memorials Showroom in Pittsburgh, PA (More Info >)
---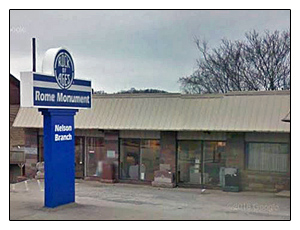 Rome Monument Nelson Branch Showroom in East McKeesport, PA (More Info >)
This is also the location of East Suburban Memorials and Nelson Memorials.
Address: 630 Lincoln Highway, East McKeesport, PA 15035
Directions: Use the Map Below or Click Here To Use Google Maps >
Phone: 412-823-1900
Design Consultations: To Schedule a Monument Design Meeting at the Showroom, Click Here >
E-mail: info@romemonuments.com
Showroom Hours: Monday - Friday 9:00 am - 4:00 pm
Evening & Weekend Appointments: Call 412-823-1900 to Schedule an Appointment
In-Home Monument Design Consultation Meeting: For Info About This Service Click Here >
Nelson Memorials: Rome Monument purchased Nelson Memorials in 2008 which was located at this location.
East Suburban Memorials: Rome Monument purchased East Suburban Memorials in 2008.  Formerly located in Penn Hills, the monument showroom has been moved inside the Rome Monument Nelson Branch.
---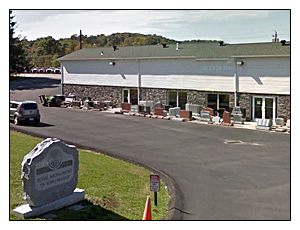 Rome Monument Tri-Boro Branch Showroom in Zelienople, PA (More Info >)
---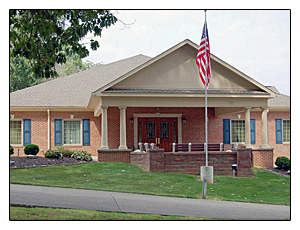 Rome Monument Showroom at Melrose Cemetery/Warchol Funeral Home (More Info >)
---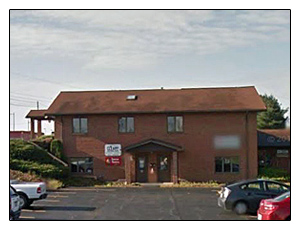 Rome Monument Showroom in Butler, PA (More Info >)
---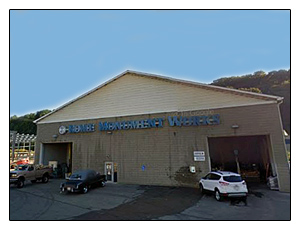 Rome Monument Artisan Center in Monaca, PA (More Info >)