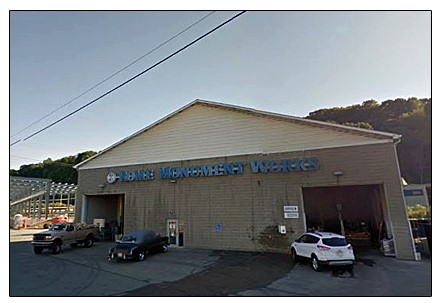 The Rome Monument Artisan Center And Mausoleum Manufacturing Facility
The Rome Monument cemetery memorial Artisan Center and the mausoleum production facility, pictured above, is located at 2080 Pennsylvania Avenue, Monaca, PA 15061.
Use The Google Map Below To Get Directions To The Rome Monument Granite Memorial Manufacturing Facility
Rome Monument specializes in building high-end, one-of-a-kind memorials, premium cemetery monuments and high quality mausoleums at the Artisan Center.
Pictured below is an artistically style upright cemetery monument design.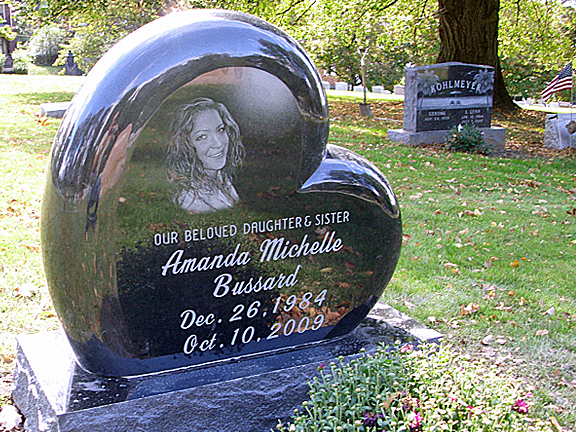 High-end artistic cemetery monuments are built at the Artisan Center.
Unique custom designed private and public mausoleums are built here. In-stock 1 crypt and 2 crypt granite mausoleums are stored here, pre-assembled here and fronts are etched with names, birth and death dates at this facility.
Granite monument etching and mausoleum manufacturing work is done in this plant by craftsmen at the Rome Monument company and Dio + Co.
Watch Chapter 15 of the 2023 Essential Buyers' Guide to Private Family Mausoleums to see how granite mausoleums are decorated with accessories, ornaments and decorations.
Marble carving, stained glass window installation and attaching of niche plates is conducted by experienced monument and mausoleum builders at this Rome Monument location.
In Chapter 10 of the 2023 Essential Buyers' Guide to Private Family Mausoleums, you'll learn why mausoleums are built at the Rome Monument mausoleum manufacturing facility with durable materials such as granite, marble and bronze.
Marble cutting, bronze fabrication work and mausoleum granite base course attachment work takes place before shipping, delivery and the final memorial installation is performed in cemteries, burial parks and on private land at locations throughout the United States.
About The Rome Monument Artisan Center And Mausoleum Production Facility
The Rome Monument Artisan Center, also know as the Rome Monument Works production and processing facility is pictured above. The facility in the Borough of Monaca in Beaver County, PA is located about 30 miles northwest of downtown Pittsburgh.
All monument and gravestone sandblasting, carving and lettering is done by certified master carvers in this modern 30,000-square-foot manufacturing space.
Our craftsman are experts at stone cutting, sculpting and etching funerary art, including the finest details in stone relief.
Headstones, grave markers, granite memorial benches and mausoleums for US cemeteries are manufactured here.
Learn how Rome Monument designs, builds and installs elegant mausoleums using high quality granite, impeccable construction standards and old world craftsmanship in this mausoleum design and construction guide in PDF format.
High qaulity granite 6 crypt walk-in private family mausoleums are manufactured and assembled in this facility.
Black, blue, grey, mahogany, red, rose and white granite 1 and 2 crypt mausoleums are stocked at this facility year-round.
This facility is also the monument wholesale distribution center and warehouse  where monuments and grave markers are produced and shipped to monument dealers, cemeteries, funeral homes and end users/end consumers.
Customer Tours
Customers who have commissioned Rome Monument to design and handcraft a custom designed mausoleum, monument or memorial are always welcome to view the work in progress at the Artisan Center. To schedule an appointment to tour the Artisan Center and/or to view your monument or memorial during the production process, call 724-770-0100.
To Contact The Artisan Center Please Call 724-770-0100 Or Complete The Form Below