REQUEST ESTIMATE
HOW TO ORDER FROM HOME
EMAIL US A DESIGN PICTURE
3 Crypt Private Walk-In Mausoleum For Italian Cemetery In Colma, CA. 
---
Price: $118,023.00 +Costs For Foundation, Delivery, Installation, Cemetery Fees.
---
Call Vince Dioguardi at Rome Monument at 724-770-0100, or email him at info@romemonuments.com to order this type of mausoleum (US only). 
---
Mausoleum Description: Private Walk-In Mausoleum For 1-3 Crypts, 2 Custom Bronze Doors, 2 Custom Bronze Wreaths, Gable Style Granite Roof, Granite Step, Custom Japanese Lettering, Family Picture
---
Mausoleum Costs: $118,023.00 +Foundation, Delivery And Installation Costs (US Only).
---
Delivery And Installation Cost Range: $15,000 To $30,000 In The United States
---
Price Discounts: Subtract $4,000 if the double bronze door is changed to a single bronze door. Subtract $8,000 if the roof is changed to a flat roof
---
Custom Designed Per Order.
---
Mausoleum Designer: Vincent Dioguardi (Rome Monument)
---
Designer Phone Number: 724-770-0100
---
Designer Email Address: info@romemonuments.com
---
Size: 9' x 7' x 8'
---
Mausoleum Crypts: 1-3
---
Mausoleum Granite Selected: Vermont Gray Granite
---
Base Course: Single Granite Base Course
---
Roof: Granite Gable Style Roof
---
Ornamentation: Japanese Language Lettering For The Name And Dates, Small Picture On Front Face, 2 Custom Bronze Doors, 2 Custom Bronze Wreathes
---
Approximate Mausoleum Design, Construction And Installation Time Line:  8-10 Months
---
Mausoleum Design And Construction Details
---
The 3 crypt private family mausoleum shown here was designed by Vince Dioguardi of Rome Monument.
The mausoleum was installed in the Italian Cemetery in Colma, CA in 2021.
This mausoleum can be used for 1 - 3 caskets and can be engineered to have columbarium niches for cremation.  
The Italian Cemetery is located at 540 F St, Colma, CA 94014 and the phone number is (650) 755-1511.
---

Browse pictures of 1 crypt mausoleums, 2 crypt mausoleums, private family mausoleums and stately walk-in mausoleums in this PDF guide. Learn how Rome Monument designs and builds elegant mausoleums using high quality granite, impeccable construction standards and old world craftsmanship. Get an understanding of the customization and ordering processes. Learn about high-grade granite, mausoleum foundations, base courses, architectural options and landscaping considerations. 
Italian Cemetery Colma, CA
11/16/2021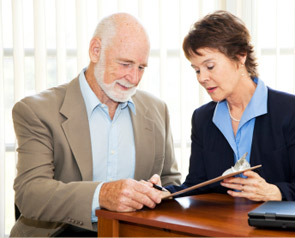 HOW TO ORDER A MEMORIAL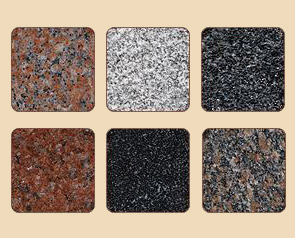 PICK YOUR FAVORITE GRANITE
DESIGN & ORDERING INFORMATION
Call 724-770-0100
To Talk With Us About This Design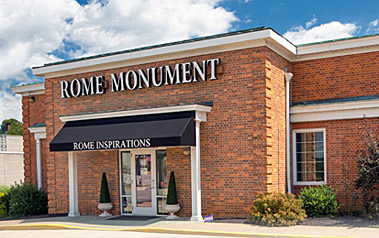 DISCUSS A DESIGN AT A LOCAL SHOWROOM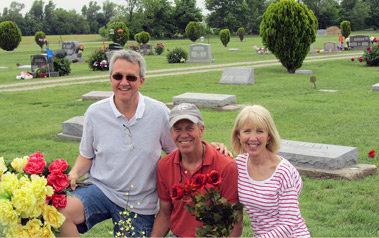 TESTIMONIALS FROM FAMILIES WE SERVED