REQUEST ESTIMATE
HOW TO ORDER FROM HOME
EMAIL US A DESIGN PICTURE
Companion Crypt Style Mausoleum Price: $23,000.00 Plus Foundation, Freight And Installation Costs And Any Applicable Cemetery Fees
---
Call Vince Dioguardi at Rome Monument at 724-770-0100, or email him at info@romemonuments.com to order this type of mausoleum (US only). 
---
2 Crypt Above Ground Private Mausoleum Description:
---
Private companion crypt style mausoleum with space to hold the full-body burial remains of 2 people in 2 caskets.
1 crypt is stacked above the other. These types of mausoleum crypts (chambers) use the same burial plot space as a single crypt mausoleum.
It only uses half the space of a double space, side-by-side 2 crypt private mausoleum for 2 people.
Vince Dioguardi, of Rome Monument, designed this companion style crypt with praying hands and roses etched in the Wild Rose colored granite.
---
Stand-Alone, Vertical Mausoleum Price: $23,00 +Installation and Foundation Costs (US Only).
---
Custom Designed Per Order.
---
Size: Width 49", Length 104", Height 71"
---
Number Of Crypts: 2
---
Granite Selected: Wild Rose
---
Base Course: Single Base Course
---
Ornamentation: Select Carved Roses and Praying Hands
---
Private Mausoleum Design Style Summary
---
 2 Crypt Above Ground Outdoor Unit Built With Wild Rose Granite, roses and praying hands.
---
Mausoleum Design And Construction Details
---
Pictured here is a wild rose granite two crypt mausoleum design with roses and praying hands accents.
The mausoleum pictured here was purchased after the passing
The mausoleum pictured here was was designed by Vince Dioguardi at Rome Monument and was constructed with a single base course consisting ofa solid piece of granite. In a vertical two crypt style mausoleum, the two caskets are positioned one on top of the other seperated by a piece of granite on the interior
It was installed at the St. Marys Cemetery in Beaver Falls Pennsylvania
This unique private above-ground mausoleum was custom designed and built to hold 2 caskets for 2 people, one on top of the other.
This double crypt style mausoleum is constructed with wild rose-colored granite and personalized with engravings of roses and praying hands.
The price is $23,000.00 plus foundation, delivery (US only), installation costs and applicable cemetery fees.
Contact Rome Monument with your design idea for this type of mausoleum at 724-770-0100 or info@romemonuments.com.
---
---

---
Product Details
---
St. Marys, Beaver Falls, PA
09/07/2016
Available from Rome
(Info)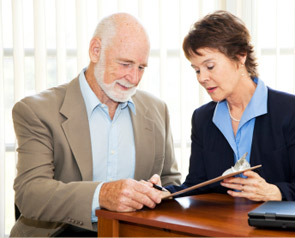 HOW TO ORDER A MEMORIAL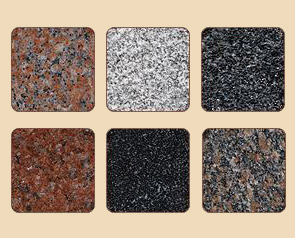 PICK YOUR FAVORITE GRANITE
DESIGN & ORDERING INFORMATION
Call 724-770-0100
To Talk With Us About This Design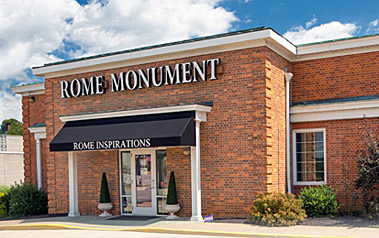 DISCUSS A DESIGN AT A LOCAL SHOWROOM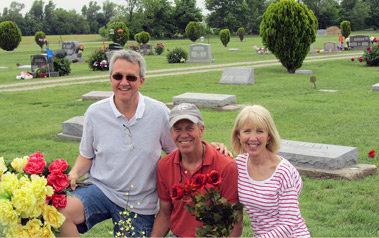 TESTIMONIALS FROM FAMILIES WE SERVED