REQUEST ESTIMATE
HOW TO ORDER FROM HOME
EMAIL US A DESIGN PICTURE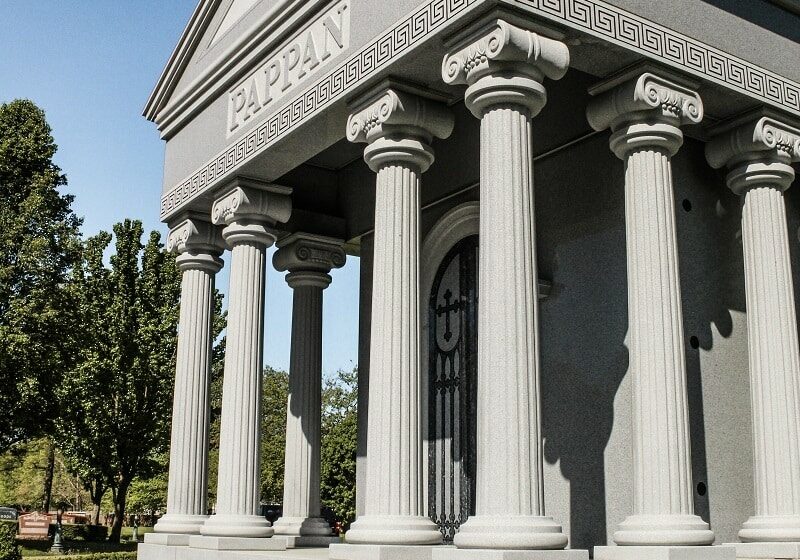 Greek Neoclassical Style Private Family Estate Mausoleum
Pictured above is a private family mausoleum designed and built with high quality granite by Rome Monument, in a Greek Neoclassical architectural style for the Pappan family of Pennsylvania.
A picture of this mausoleum was featured on Mental Floss in an article published on October 31, 2018.
Neoclassical architecture refers to a style of buildings constructed during the revival of Classical Greek and Roman architecture that began around 1750 and flourished in the 18th and 19th centuries.
Neoclassical architecture is characterized by grandeur of scale, simplicity of geometric forms, Greek—especially Doric or Roman detail, dramatic use of columns, and a preference for blank walls.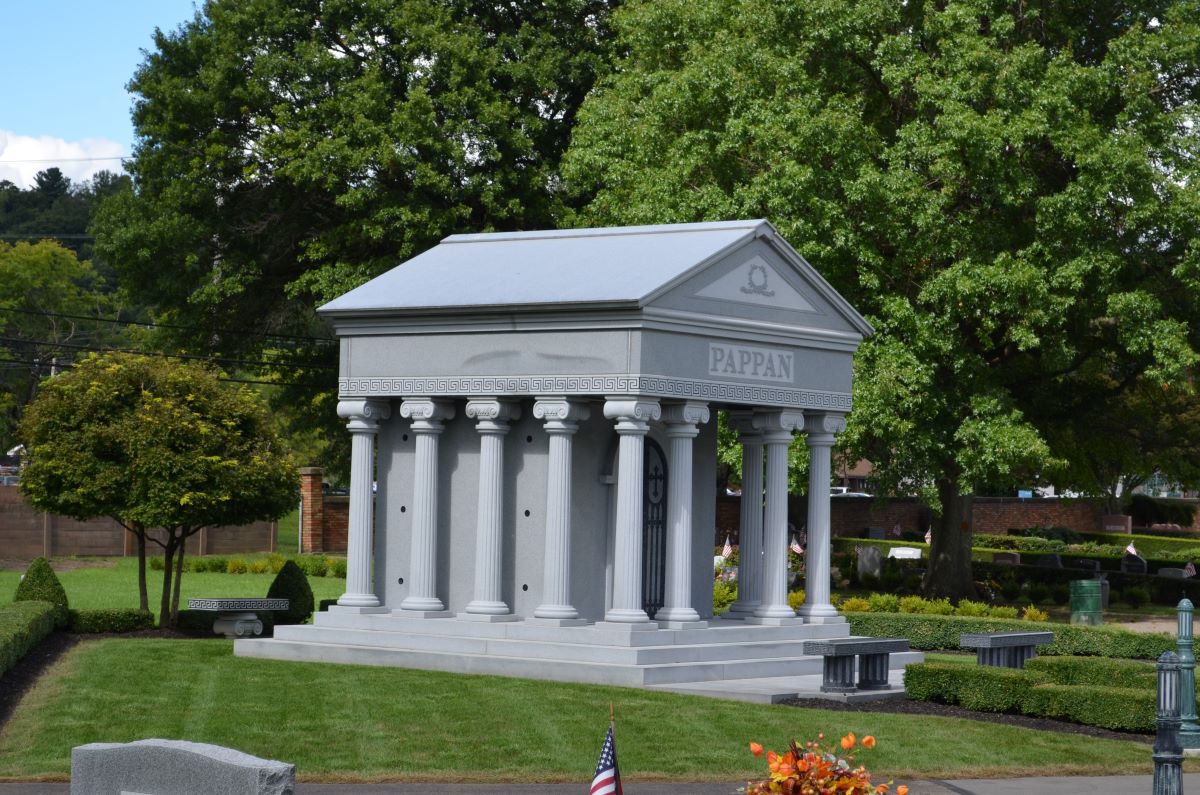 In the video above, you can watch how Rome Monument mausoleum builders constructed the Pappen private family granite mausoleum on-site on the grounds of the 
Beaver Cemetery & Mausoleum
 in Beaver, Pennsylvania. 
The neoclassical architectural style was used to symbolize the family's Greek heritage. This proud Greek family is from Beaver County, Pennsylvania. At the time of construction, all the family members that were planning on being interred in the mausoleum were still alive.
The Pappan family took advantage of Rome Monument's Pre-Arranged Cemetery Monument Plan. As opposed to at-need monument planning, which cannot guarantee that the wishes of the deceased are expressed accurately, pre-need planning allowed the Pappan family to pre-design, pre-plan and pre-pay for a truly high quality monument prior to their passing and according to their wishes.
The mausoleum was built using American Gray and blue pearl granite. The main portion of the mausoleum was constructed with American Gray granite. The blue pearl granite door was sculpted with crosses to symbolize the Pappan family's Christian faith.
The two memorial benches in front were made from blue pearl granite.  The mausoleum design incorporates classical architecture by using fluted turned ionic columns as one element. The family name carved above the entrance features polished hand tooled raised letters. The mausoleum rests on a triple base course of granite.
The roof stone is accented with decorative molding. Rome Monument took about one month, on-site in the cemetery, to complete the construction. The complete mausoleum required 4 large truckloads of granite. Many of the components were prefabricated in the production facility before being assembled on-site. 
Rome Monument is a mausoleum construction company, mausoleum contractor and mausoleum builder with over 80 years of experience as a design/builder of private family mausoleums for cemeteries and memorial parks.  Our mausoleum construction standards are rigorous and meticulous. Watch a video to learn how to purchase a private family mausoleum.
You can see aerial video footage of the Pappan Family Mausoleum in a video titled "See Inside Large Mausoleums Built for Famous Americans". 
If you want to know how Rome Monument designs, builds and constructs high quality family mausoleums, watch the video titled "High Quality Mausoleum Design and Construction Overview".
In this video, Rome Monument shows you how to tell the difference between high quality mausoleum and low quality mausoleum design and construction.
In addition to a superior, professional design, the quality of a mausoleum depends on such factors as the reputation of the granite quarry, the quality of the granite, foundation, base course, side walls, roof and joints, among other construction elements.  
Rome Monument also sells community mausoleums, private columbariums, church and community columbariums, crypts, urns, niche nameplates and plaques.
2023 US prices for custom 1 crypt mausoleums sold by Rome Monument start at $15K, 2 crypt mausoleums at $23K, 3 crypt mausoleums at $30K, 4 crypt mausoleums at $40K, 6 crypt family mausoleums at $45K, 8 crypt  private mausoleums at $55K, 9 crypt mausoleums at $60K and walk-in family mausoleums at $85K.
---

Browse pictures of 1 crypt mausoleums, 2 crypt mausoleums, private family mausoleums and stately walk-in mausoleums in this PDF guide. Learn how Rome Monument designs and builds elegant mausoleums using high quality granite, impeccable construction standards and old world craftsmanship. Get an understanding of the customization and ordering processes. Learn about high-grade granite, mausoleum foundations, base courses, architectural options and landscaping considerations. 
---
How To Purchase A Greek Neoclassical Style Family Mausoleum
If you are interested in ordering a Greek neoclassical style mausoleum for your family, please consider talking with Vince Dioguardi of Rome Monument at 724-770-0100. Vince will be happy to explain how the process of ordering works, how prices are determined, your design customization options, our mausoleum construction standards and the mausoleum setting and installation details. Please feel free to email Mr. Dioguardi at info@romemonuments.com. 
---
High Quality Granite Mausoleum Design and Construction Overview 
 
---
More Information About The Greek Neoclassical Style Family Mausoleum Pictured Above
Beaver, Beaver, PA
Available from Rome
(Info)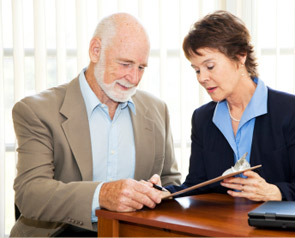 HOW TO ORDER A MEMORIAL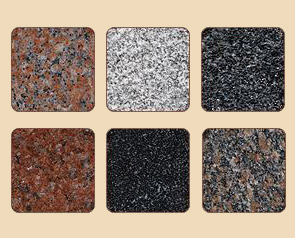 PICK YOUR FAVORITE GRANITE
DESIGN & ORDERING INFORMATION
Call 724-770-0100
To Talk With Us About This Design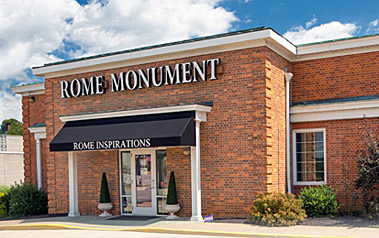 DISCUSS A DESIGN AT A LOCAL SHOWROOM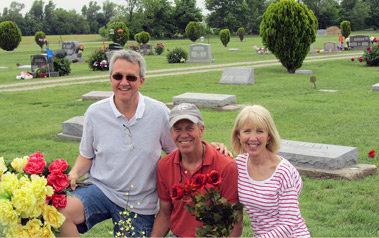 TESTIMONIALS FROM FAMILIES WE SERVED