---
These tips and videos may help prepare you to visit a family cemetery memorial.
Have a picnic.
Consider leaving flowers and praying at the gravesite. 
Smiling and remembering the good times shared is emotionally rewarding. 
---
---
Good Ways To Prepare For A Visit To A Family Memorial 
---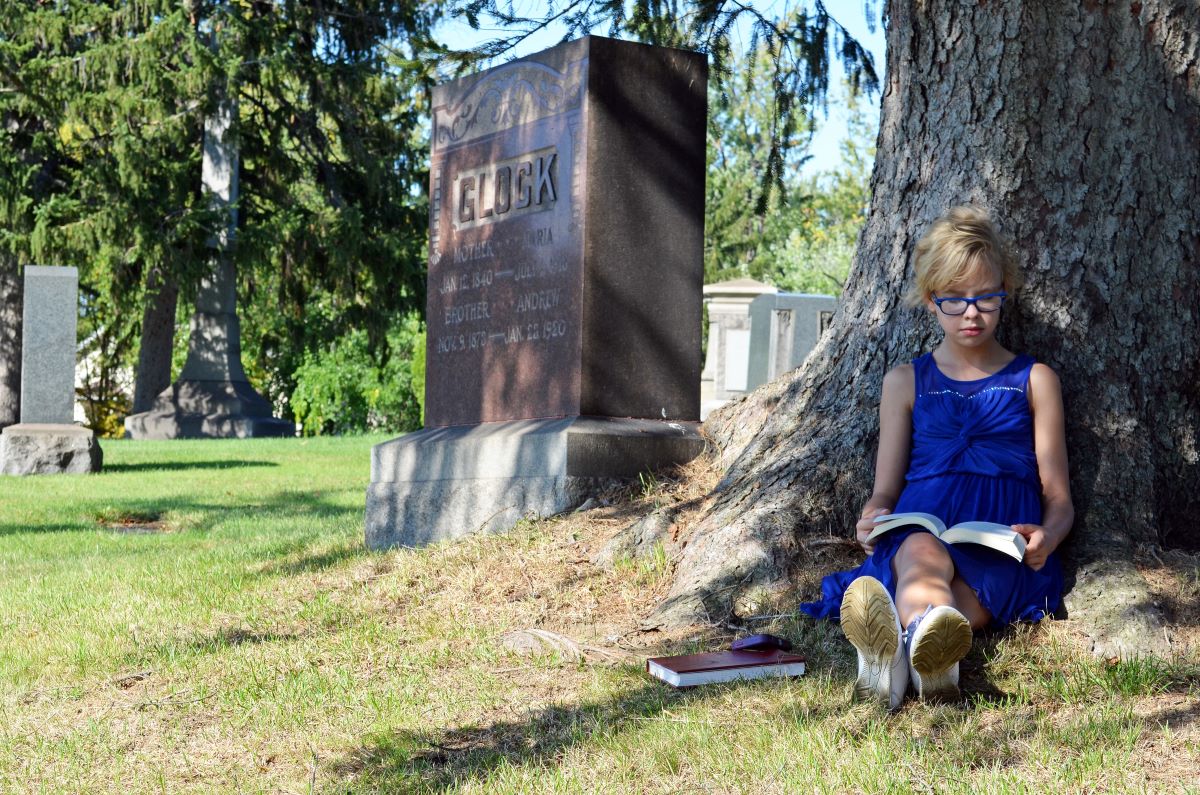 ---
Taking the time to visit the gravesite of a parent, spouse, family member or friend is a great opportunity to remind yourself or others that the memory of the deceased is still cherished.
What do you do when you visit the grave of someone special to you?
Why do you visit a loved one's burial plot in a cemetery?
---
---
How often, or when should you visit a relative's memorial, headstone, cremation niche or mausoleum?
Everybody treats a visit to the grave of a loved one differently.
Everybody experiences different emotions, thoughts and feelings.
Some family members even wonder why they should visit their relative's gravesite. 
A visit to a cemetery or memorial park can be a time of healing, reflection, catharsis, sharing memories, saying prayers, saying goodbye, or simply a ritual of remembrance.
It can be a sad time, a reflective time, a sorrowful time, a painful time, a loving time, even a joyous time.
Whatever it is for you, make it a worthwhile time.
Visiting a cemetery is also an opportunity to relect on your life.
---
What To Do When Visiting A Grave Site: Cemetery Visitation Ideas
Here are some suggestions about what you can do when visiting a family gravesite. 
Lay a bouquet of flowers on the headstone.
Place a picture of the deceased on the monument.
Plant a flag next to the headstone--especially on Memorial Day or Veterans Day.
Kneel and pray.
Put pebbles on the grave.
Decorate the tombstone with memorabilia or art.
Meditate and let healing happen.
Speak lovingly to the deceased.
---
If you came with family, there are many memories you can share together.
Remember the good times, the laughter, the love, the challenges you faced together.
Share meaningful quotes, recite from the Scriptures.
Have fun, joke around.
Plan for the future, reflect on the past.
Discuss each other's state of health and reflect on your own mortality.
---
Did you bring a snack or a picnic lunch?
Sit at a nearby bench memorial and enjoy.
Take in the beauty of nature that surrounds you—the trees, the birdsongs, even the landscape of granite memorials in all their different shapes, sizes, and colors.    
For information on etiquette for a cemetery visit, click here.
---
Stroll Around The Cemetery Grounds
After reflecting on your loved one's memorial, take a stroll around the cemetery grounds and see how other people are memorialized. You may come upon the graves of families you know! Personalized epitaphs, inscriptions, etchings and engravings make every memorial unique and special.
---
Clean The Monument
Before you leave, check on the condition of your loved one's granite headstone. It takes thousands of years for a quality granite monument to show any signs of deterioration. However, it can quickly become soiled or stained, gather moss or mildew, collect animal droppings or leaves and twigs. Come prepared to the clean the monument and beautify the plot. Cemeteries cut the grass and trim the area around the gravestone and plot, but it is up to you to keep the monument looking beautiful. Whisk off the dirt, sticks, and grass. Bring some soap and water and a rag and clean the monument. 
---
When To Visit
Visit the gravesite anytime you are compelled to do so. Of course there are the special times when people are more likely to go to a cemetery. These days are:
Memorial Day
Christmas Day
Your wedding anniversary
A birthday
The anniversary of the death
Veterans Day
Easter Sunday
Yom Kippur
Thanksgiving
Fourth of July
The day of a special event you shared together
Mothers Day
Fathers Day
Valentine's Day
There are so many reasons to visit the gravesite of a loved one, so many things you can do while you are there, and so many ways to help you reconnect with one you've lost. Experience this special place, this heartfelt moment, and this very personal memorial each year, every year. This way, you will keep the wonderful memories of one you shared your life with…alive!
---
About Rome Monument
Rome Monument is one of the leaders in the cemetery monument and memorial industry.