View 2023 Mausoleum Buyers Guide Video:
Mausoleum Design Styles & Costs: US Buyers Guide 2023
[Modern, Single Crypt, Family, Simple & Side-by-Side]
Chapter 3
---
TRANSCRIPT OF THE VIDEO NARRATION:
---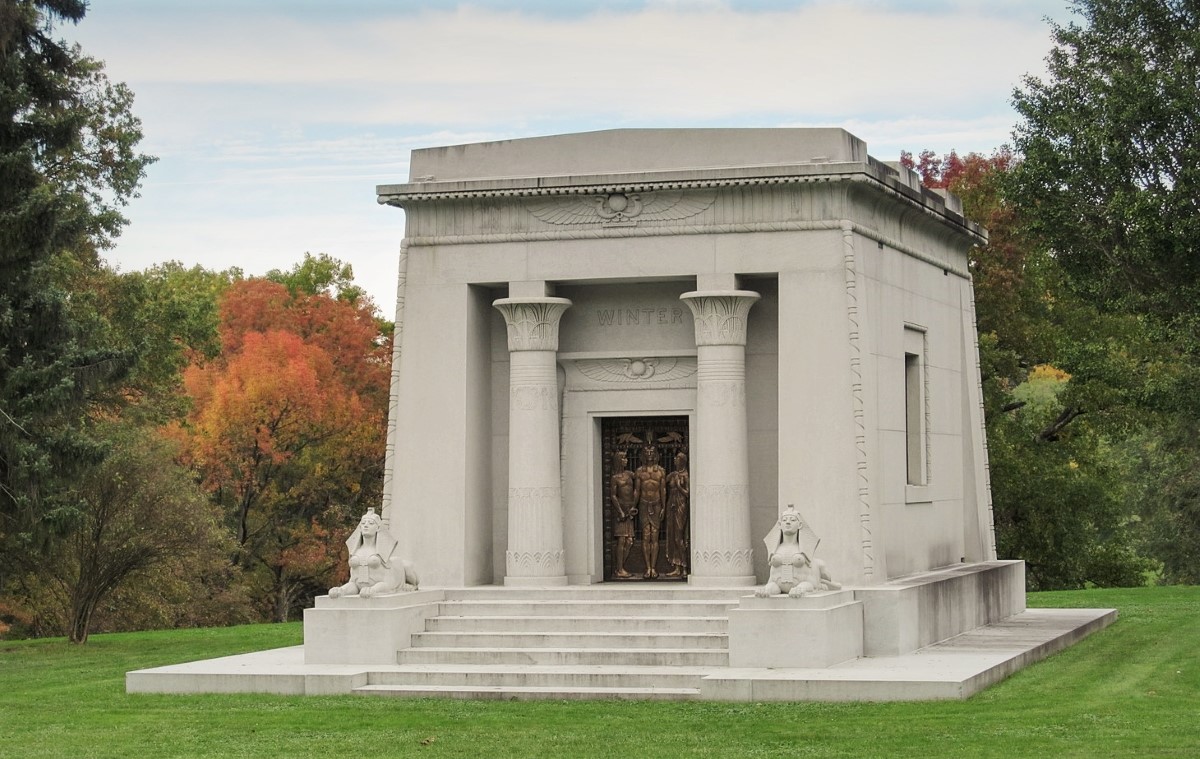 ---
Mausoleums Are Not One Size Fits All.
---
---

---
There are lots of different mausoleums styles, one that may fit your needs and budget perfectly! 
---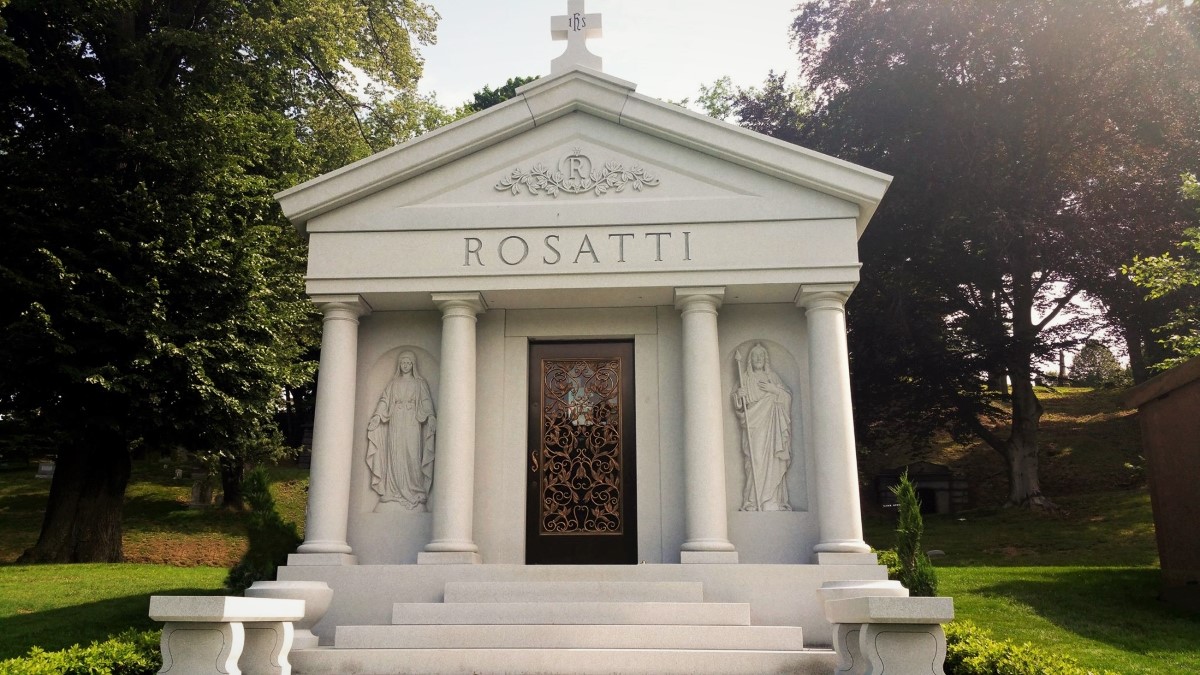 ---
In this Chapter of The Essential Buyers Guide to Private Family Mausoleums, we'll take a look at some mausoleum design styles and 2023 costs in the U.S., including modern, single crypt, family, simple and side-by-side mausoleums. 
---
---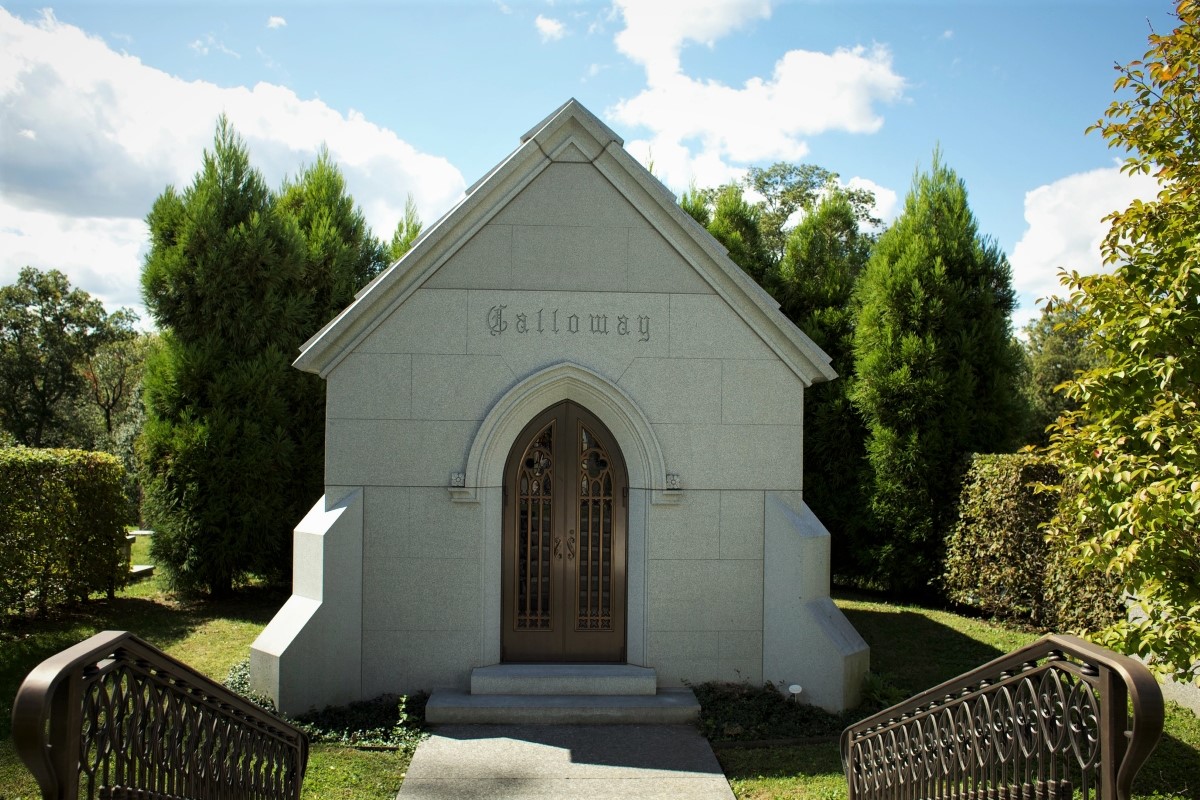 ---
A mausoleum company that is quality-driven can advise you on the ideal style for your private family mausoleum based on the number of bodies to be buried there, the cemetery regulations, the location, the cost, and other factors. 
---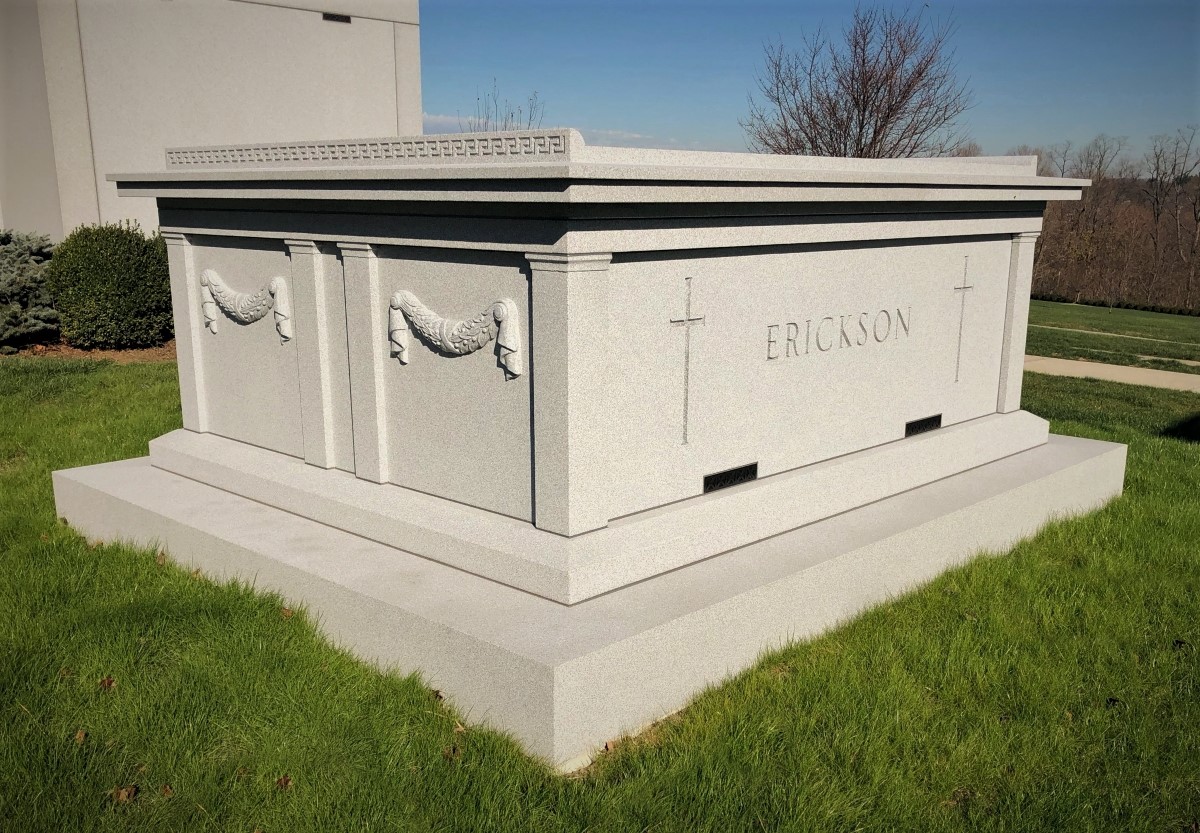 ---
Mausoleums are above ground structures that contain the crypt or crypts of the deceased. They can be as simple as a granite "butter dish"-style mausoleum that is just large enough to cover a coffin or casket. 
---
---
Ironically, Modern style mausoleums most often find their design inspiration in the architectural styles of old…from the elegant Greek and Roman Classical styles, to the soaring Gothic and Romanesque styles.
---
---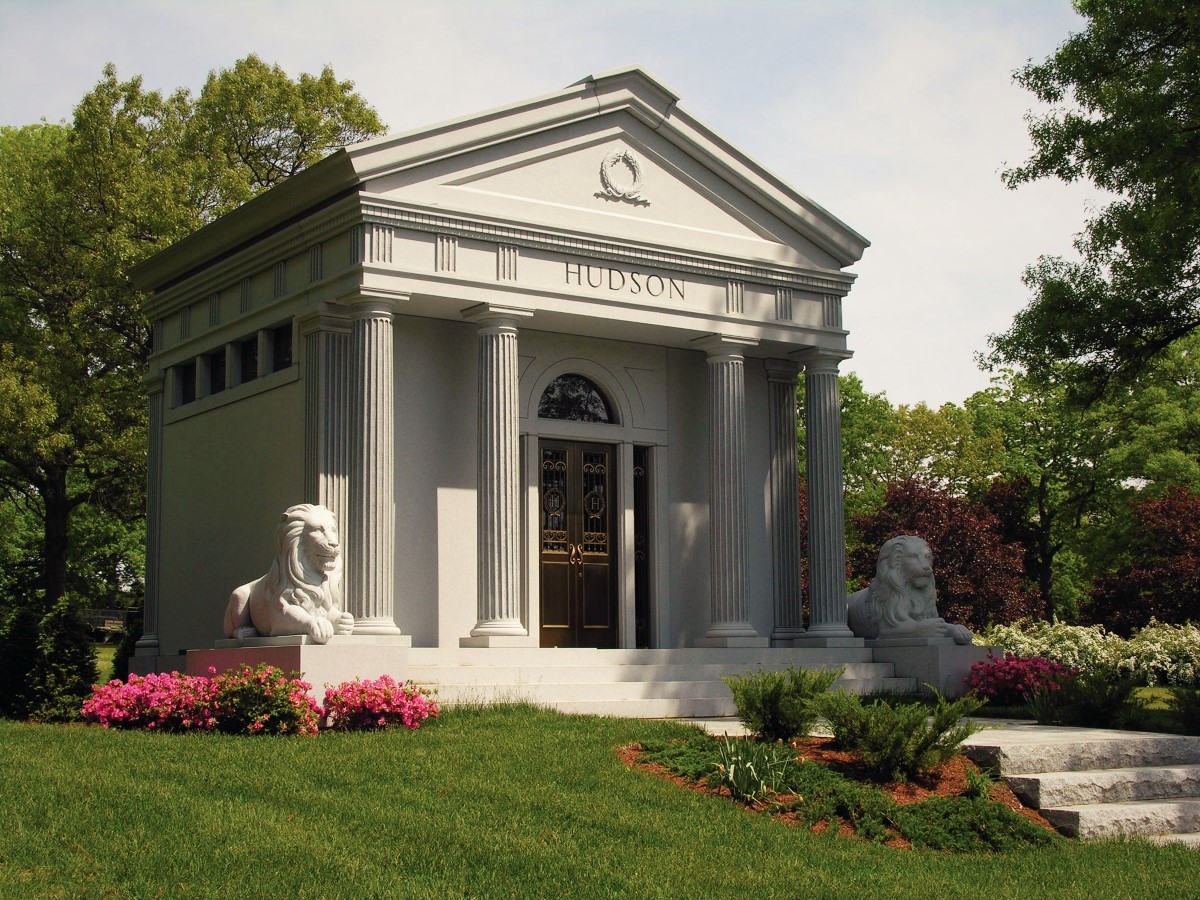 ---
More on Mausoleum architectural styles in a later chapter.     
---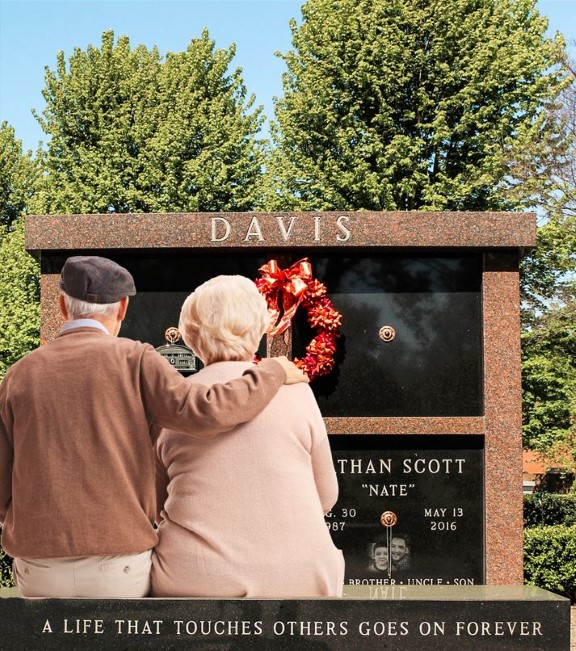 ---
Private family mausoleums refer to any style of mausoleum that hold the bodies and remains of the family that personally commissioned the design and building of the mausoleum.  
---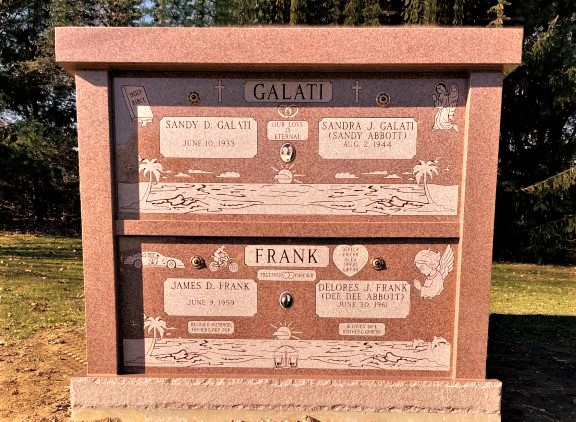 ---
Single crypt lawn style mausoleums sit at ground level and have one crypt that holds one body.  
---
---
Multi-crypt lawn style mausoleums are ground level structures that hold more than one body. They can be as simple or as decorative as you like.  
---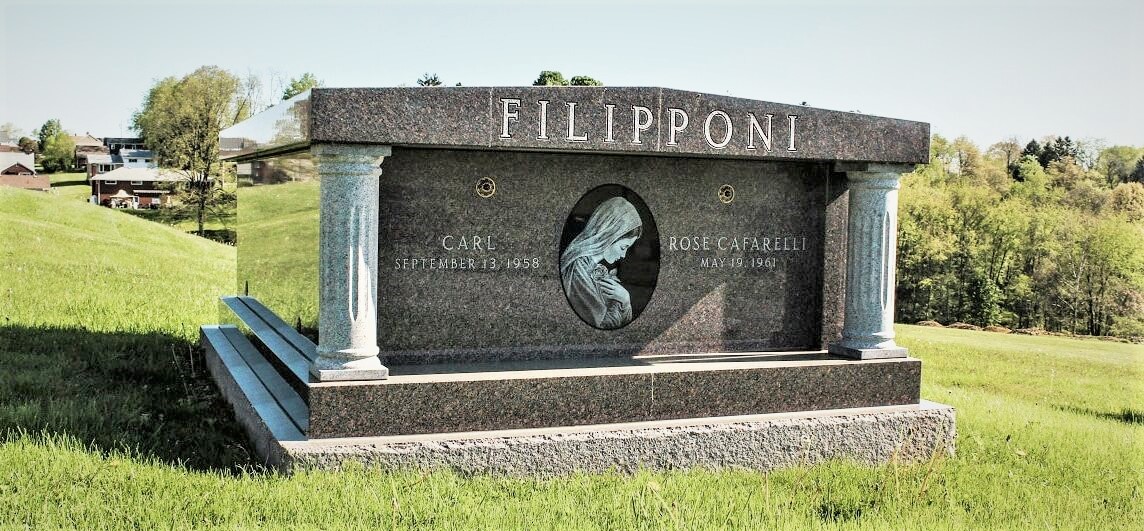 ---
Crypts can be placed side-by-side, front and back, or stacked on top of each other in 2-crypt mausoleums, 3-crypt, 4-crypt, 8-crypt, or other multi-crypt family lawn style mausoleums. 
---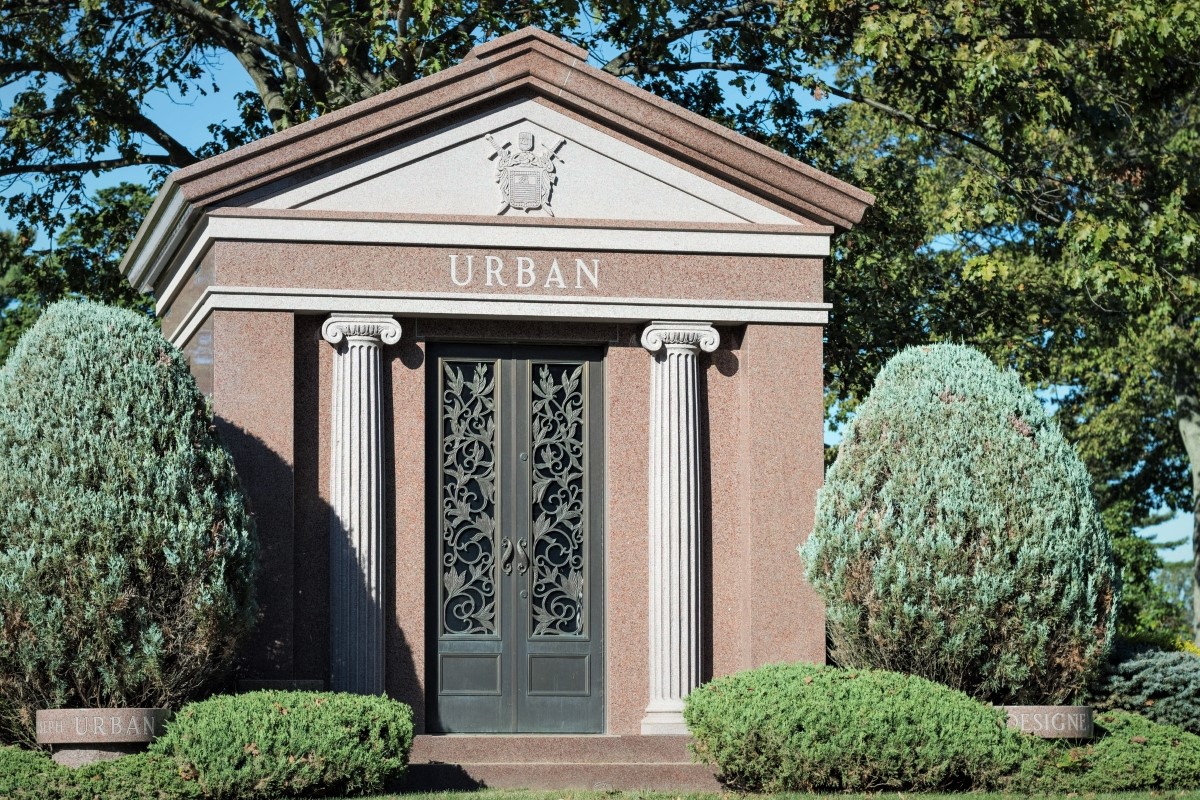 ---
---
From $25,000 for a 2-crypt or companion lawn style mausoleum to $55,000 and above for an 8-crypt lawn style mausoleum.  
---
---
Garden or outdoor style mausoleums are open air structures without a defined walk-in interior. The crypt openings are on the outside. Garden style mausoleums start at about $200,000.
---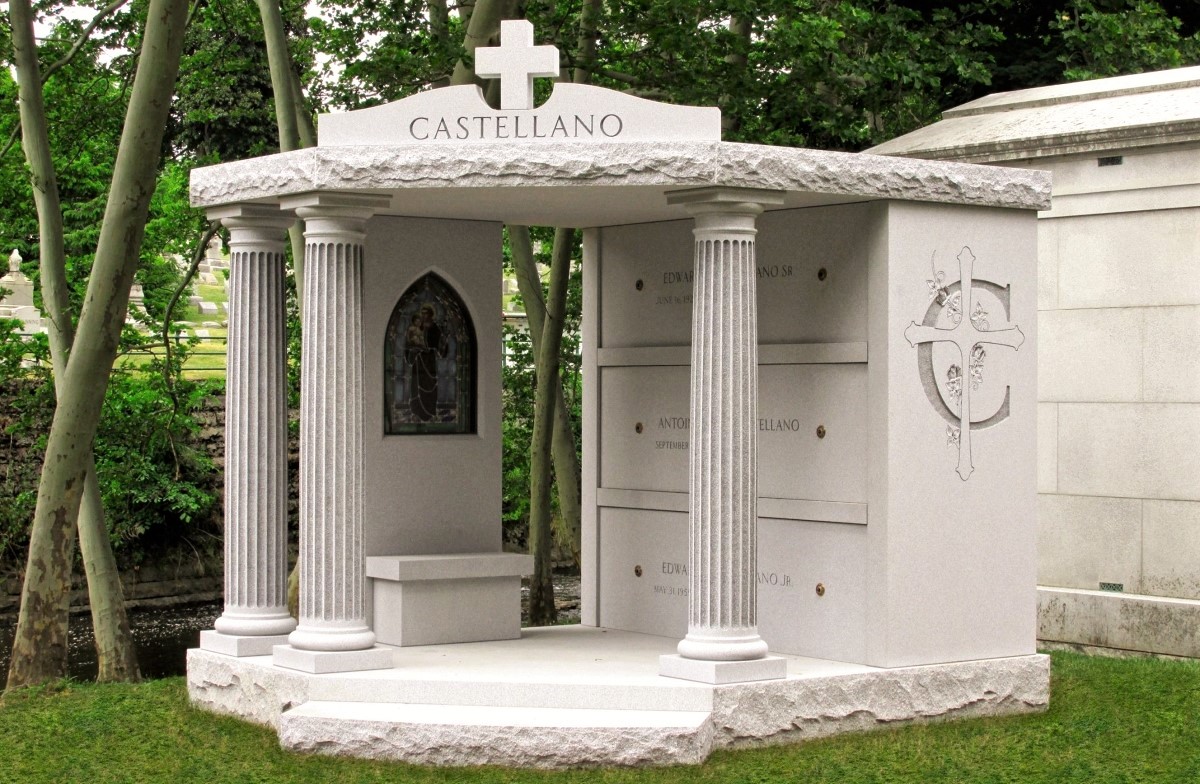 ---
Walk-in mausoleums have a working door and an interior space for the family to visit. The crypts are on the inside.
---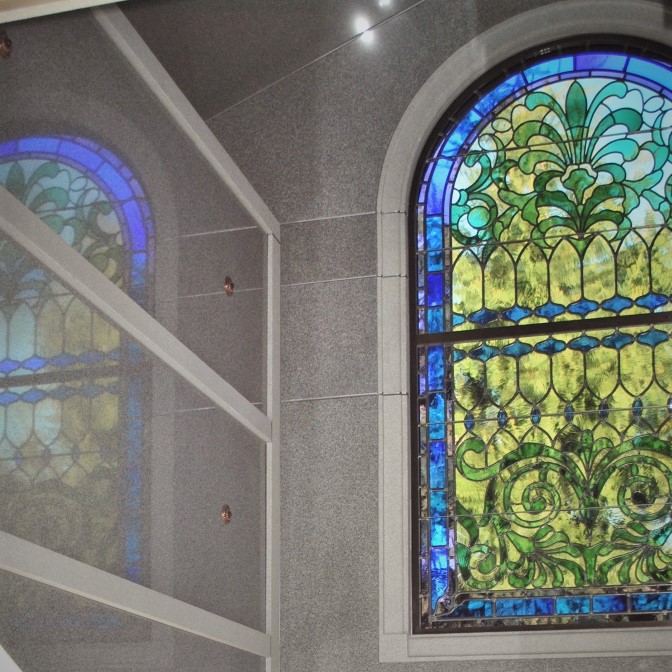 ---
It can have niches or a columbarium for cremated remains, and places for personal art and artifacts.
---
---
The cost for walk-in mausoleums starts at $95,000 for small structures and $180,000 and above for larger family estate mausoleums.  
---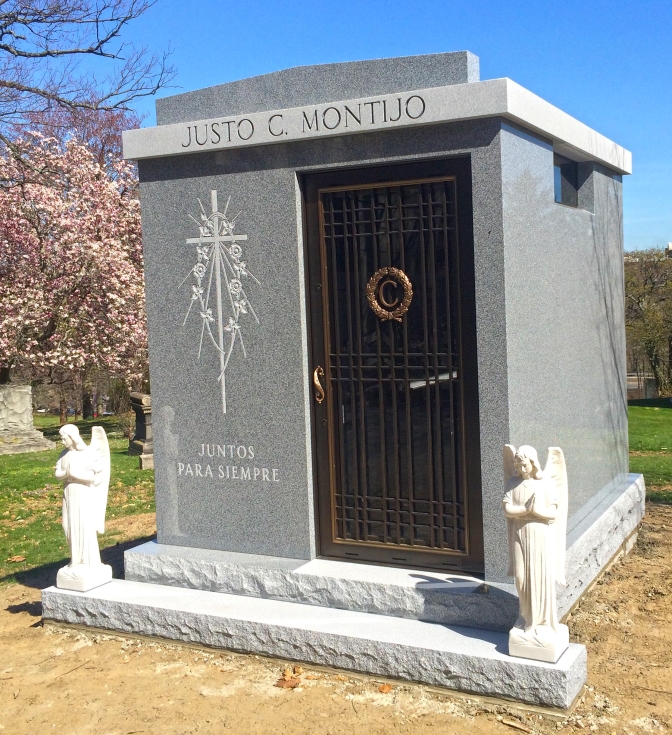 ---
Large or small, mausoleums can be built by a quality mausoleum company in any style you prefer.   
---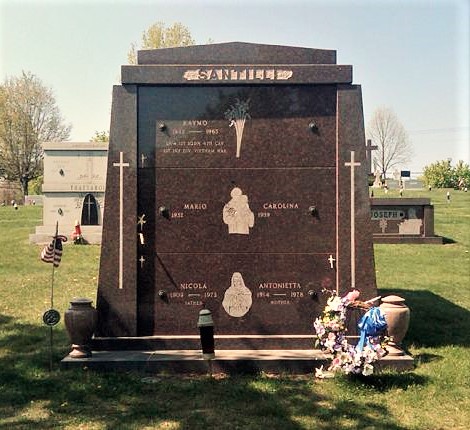 ---
If you want to learn more about the different styles and costs of mausoleums, just call a mausoleum expert at Rome Monument, and they'll be happy to explain your options.
---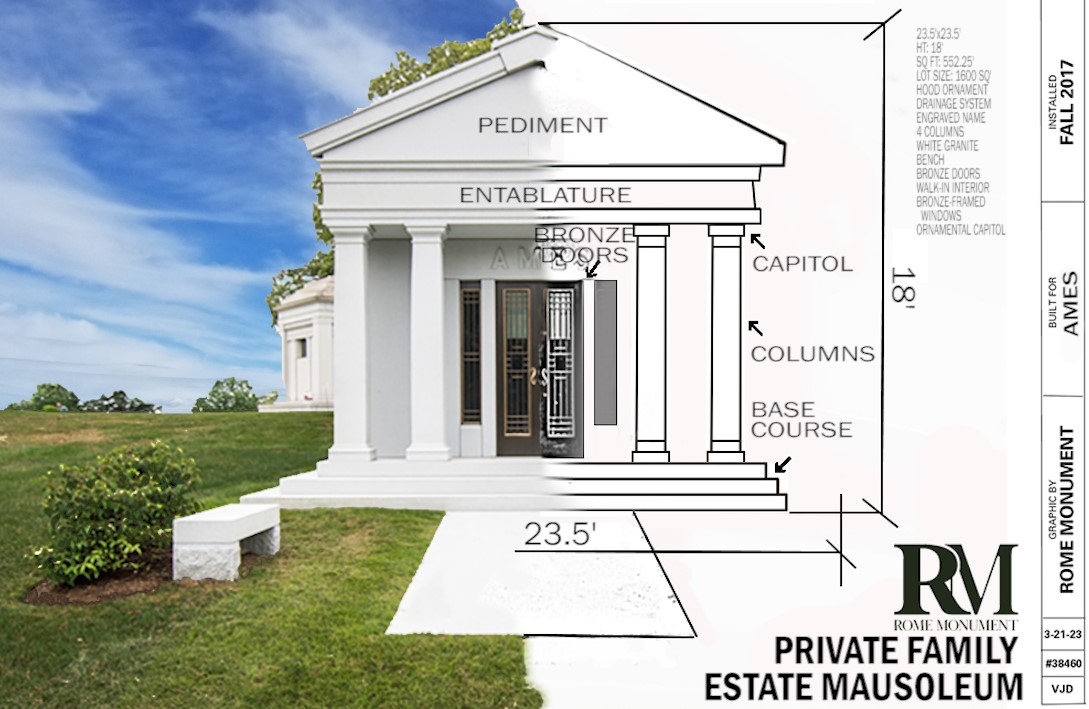 ---
Next in The Essential Buyers Guide to Private Family Mausoleums, we'll look at how the ashes of cremated bodies are buried in a mausoleum or columbarium.
---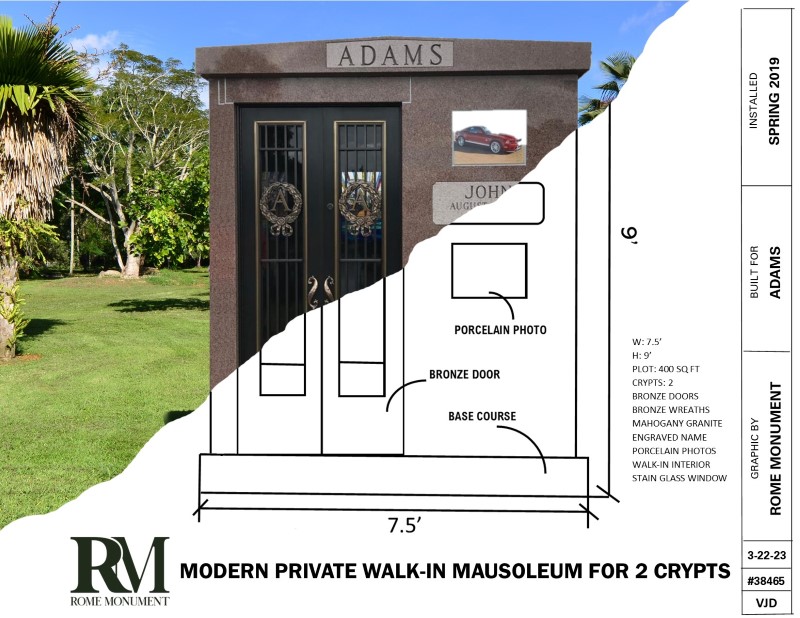 ---
Pictured above is a small private walk-in style granite and bronze mausoleum that was custom designed and constructed by Rome Monument in 2023.
---